Dragon Wooden Tag - Brisingr (red)
Regular price
Sale price
$35.00 CAD
Unit price
per
Sale
Sold out
Share
A wooden dog tag designed exclusively for Studio Zorya. You will not find them anywhere else. All tags have hand-painted details and resin glaze protecting them from water and scratches. 

Tags come in two sizes:
- S/M - 1.5" height
- M/L - 2.5" height
All tags can have your dog's name written on them, as well as phone number. I recommend writing both on the back so that the design stays intact.
——————————————————————
Standard tags come with a free of charge split rings. You can upgrade a standard split ring into a more safe (and easier to move between the collars) option of S-biner. 
__________________________________________________
CARE
Our tags are waterproof but, just like any gear, they can get damaged if bitten by other dogs or exposed to harsh weather conditions for a prolonged time. We recommend removing the tags before any rough play dates with other dogs. We are not responsible for damages incurred due to negligence.
DISCLAIMER
Always monitor your pet while wearing their Studio Zorya tags. We are not responsible for any damage incurred by misuse.
SHIPPING
All Canadian and US shipping is tracked in order to secure a safe delivery of your items. There's an option to pick untracked shipping at your own responsibility meaning that if the items get lost or stolen, we do not take any financial responsibility for them.
PROCESSING TIME
All tags will ship within 21 working days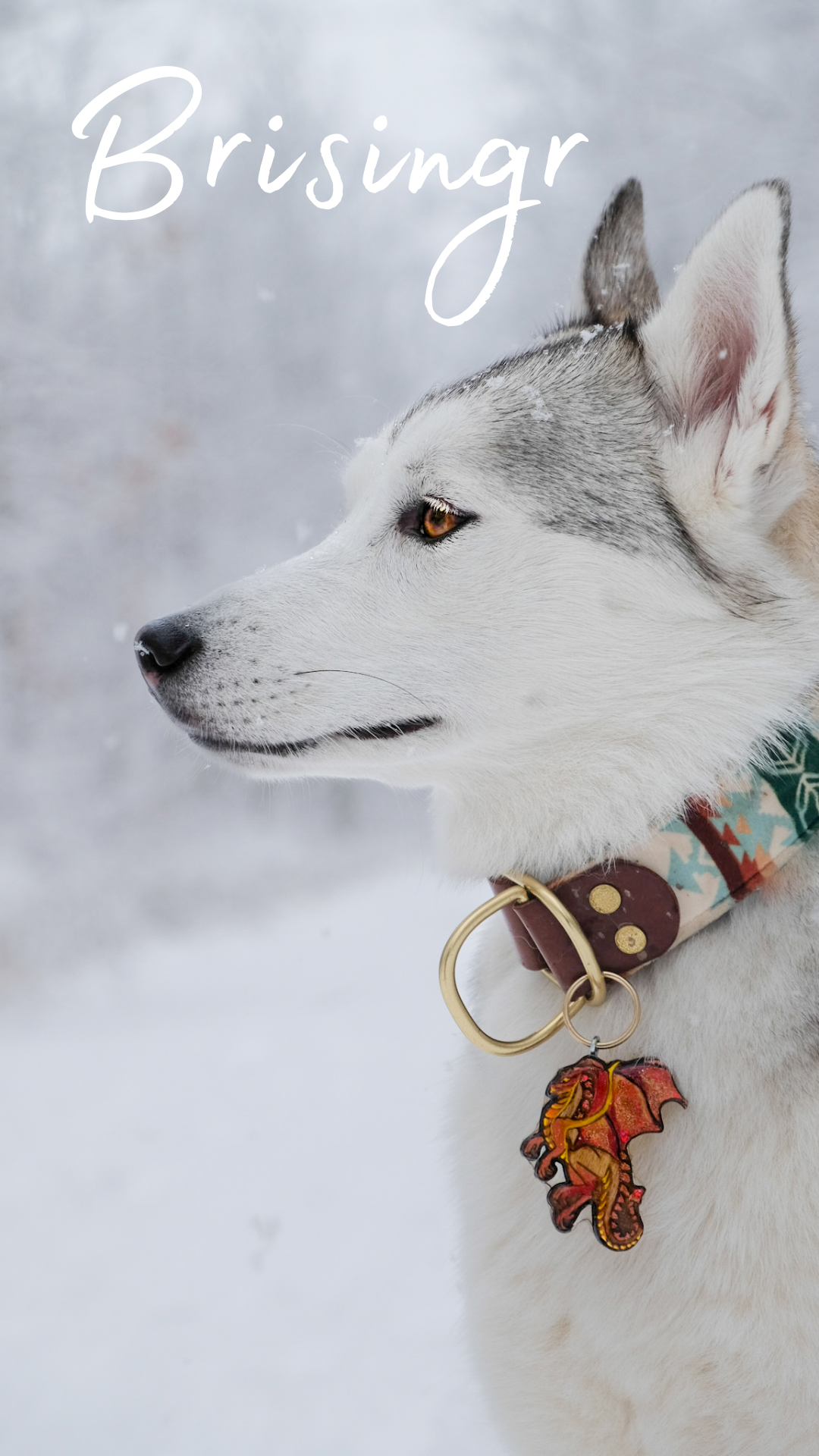 Shipping

We use tracked shipping within Northern America to ensure the safe delivery of your packages
Made for dogs of all sizes and breeds
When you combine the love for dogs, adventures and art, really beautiful things are created <3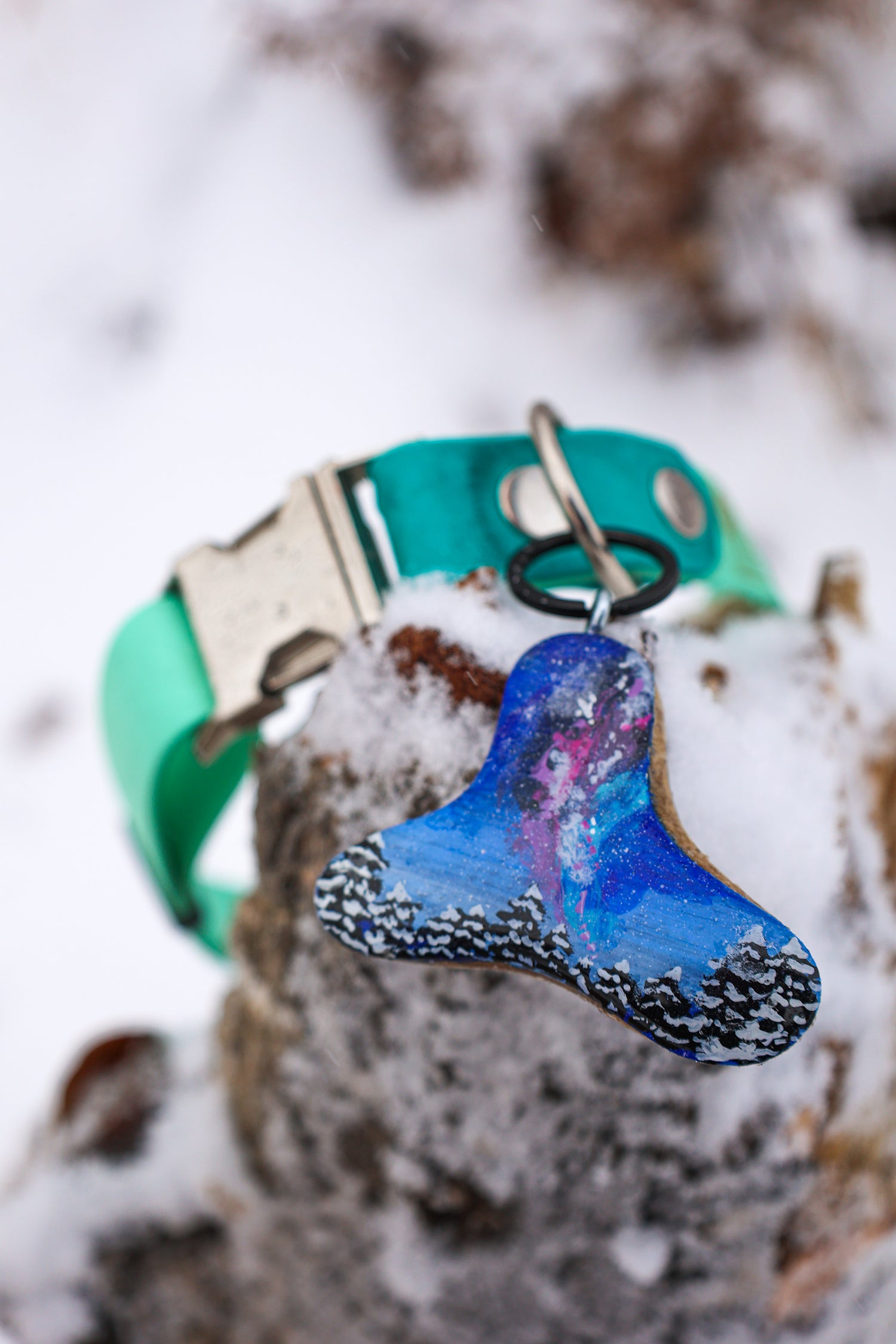 Sustainable business
All of our antlers are sustainably and ethically sourced. All of our packaging is environmentally-friendly to ensure the minimum negative footprint on the environment.