CUSTOM PORTRAIT TAG
Regular price
Sale price
$80.00 CAD
Unit price
per
Sale
Sold out
Share
Custom design tag with a dog portrait element painted on it. It can be either a full face or half face or dog silhouette. You can select the background for your tag or extra elements added to the dog's portrait, such as flower crown or a birthday hat. If you order a birthday tag upgrade, it will come with your pet's date of birth written in the back plus info about which birthday it is, e.g. "Astrid 23.10.2020, 2nd birthday"
You can select a shape (standard, burr) and size of your tag. After you order a tag, you can also pick a specific piece of antler that you want from a photo of 4-5 pieces that I'll send to you.
All portrait tags come with a dog's name on them and free phone nr written on the back. If it's a birthday tag, message me and I can add your dog's birthday date on the back (free of charge).
XS size is not available for portrait pieces.
——————————————————————
Standard tags come with a free of charge choice of silver or gold split rings. You can upgrade a standard split ring into a more safe (and easier to move between the collars) option of S-biner or lobster clasp.
If you're wondering what size to choose, check Sizing Guide in FAQ 
__________________________________________________
CARE
Our tags are waterproof but, just like any gear, they can get damaged if bitten by other dogs or exposed to harsh weather conditions for a prolonged time. We recommend removing the tags before any rough play dates with other dogs. We are not responsible for damages incurred due to negligence.
DISCLAIMER
Always monitor your pet while wearing their Studio Zorya tags. We are not responsible for any damage incurred by misuse.
SHIPPING
All Canadian and US shipping is tracked in order to secure a safe delivery of your items.
PROCESSING TIME
Due to high volume of orders, the current processing time (before shipping the order) for the custom items is 3 weeks.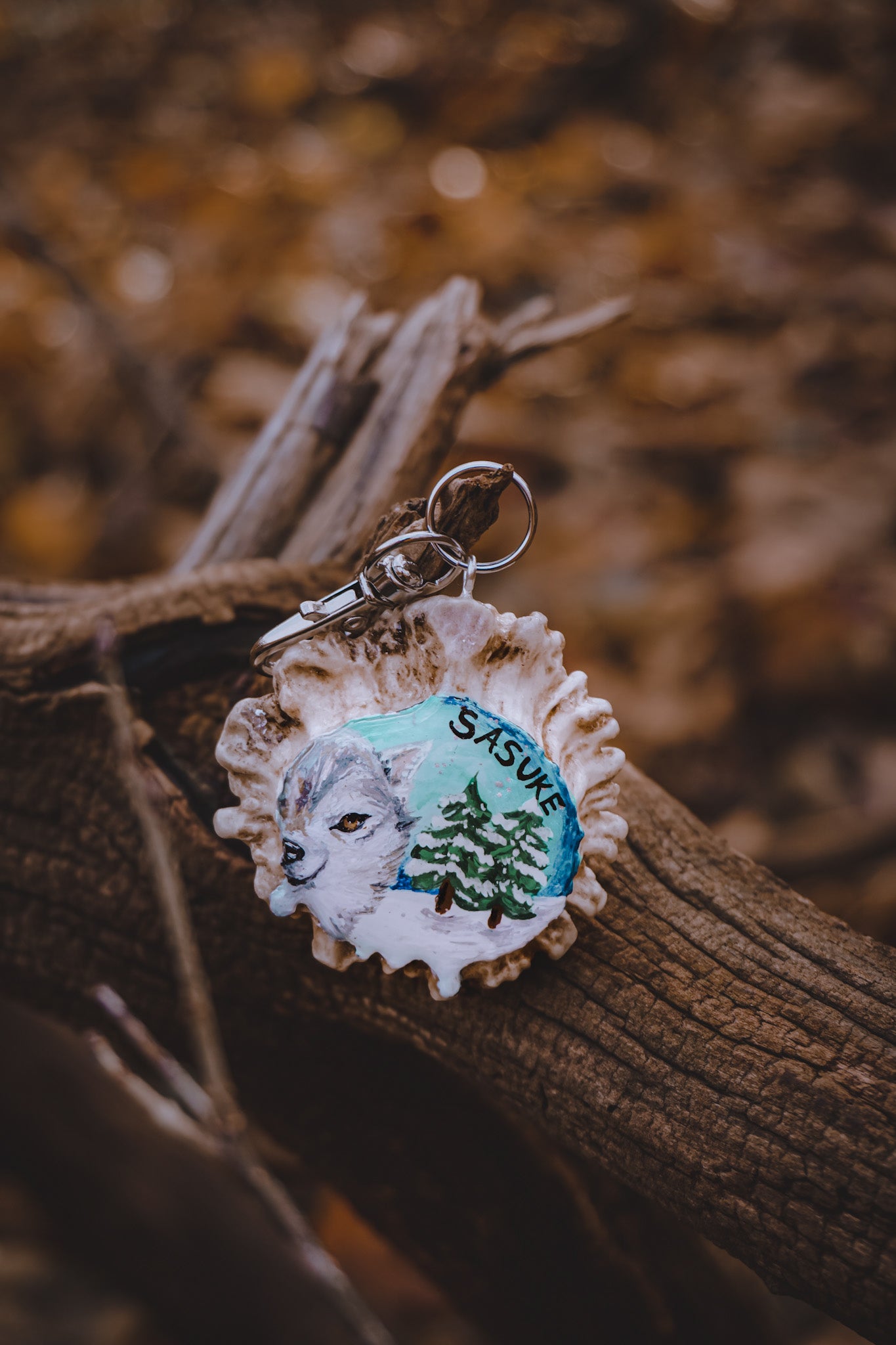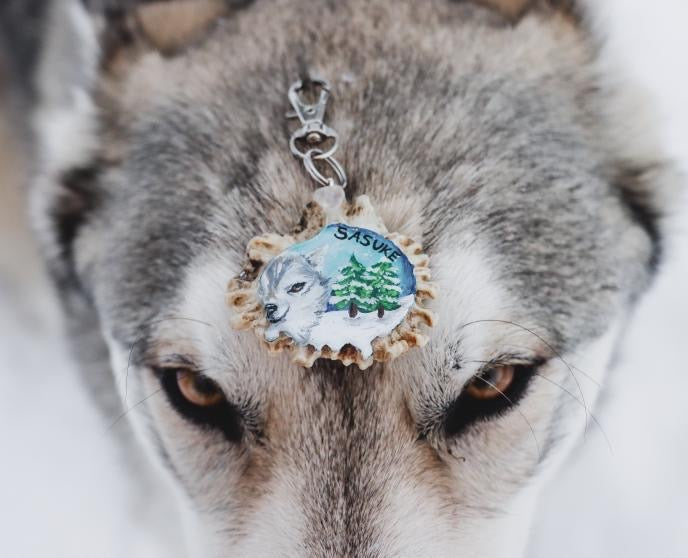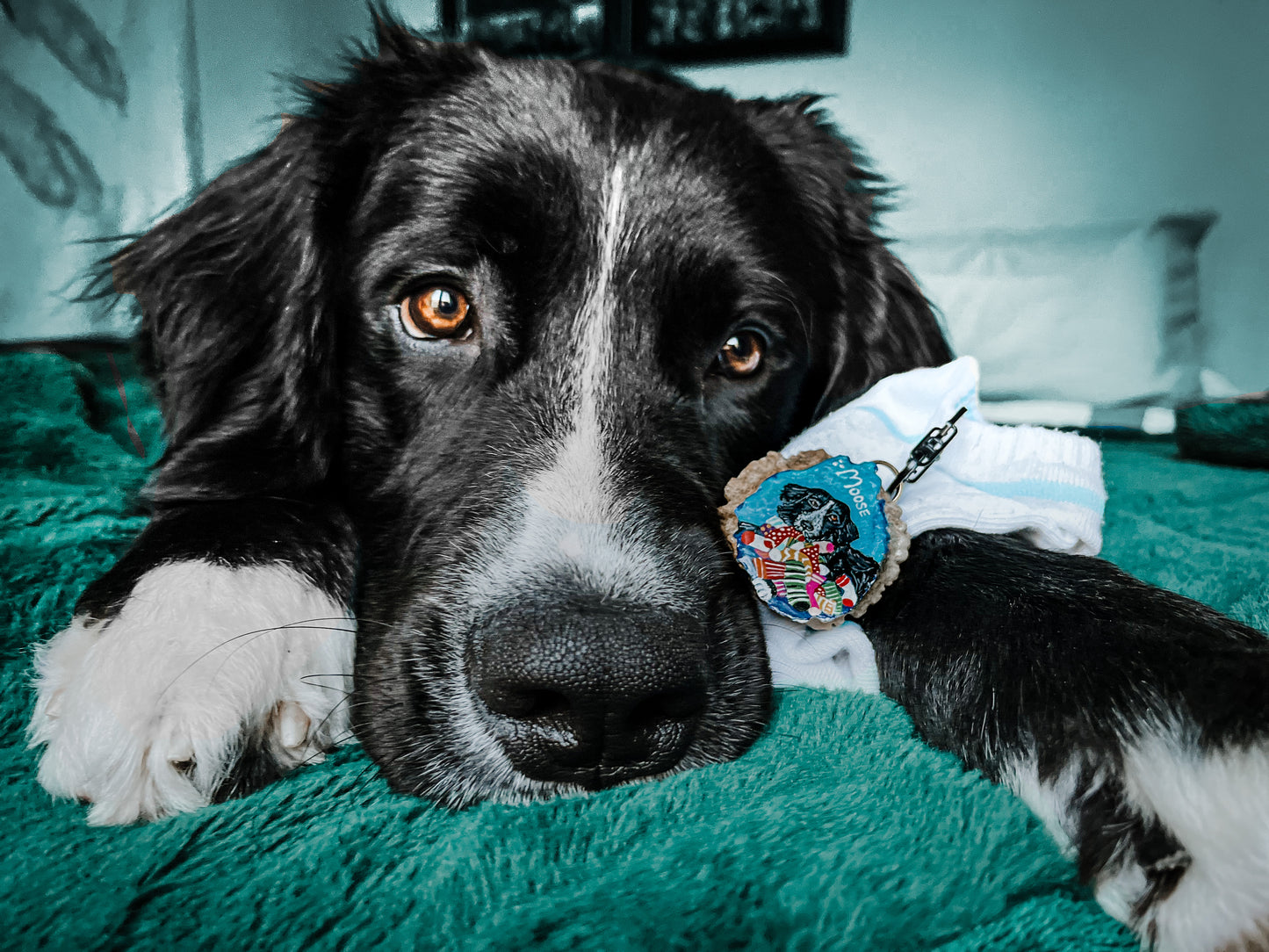 Shipping

We use tracked shipping within Northern America to ensure the safe delivery of your packages
Made for dogs of all sizes and breeds
When you combine the love for dogs, adventures and art, really beautiful things are created <3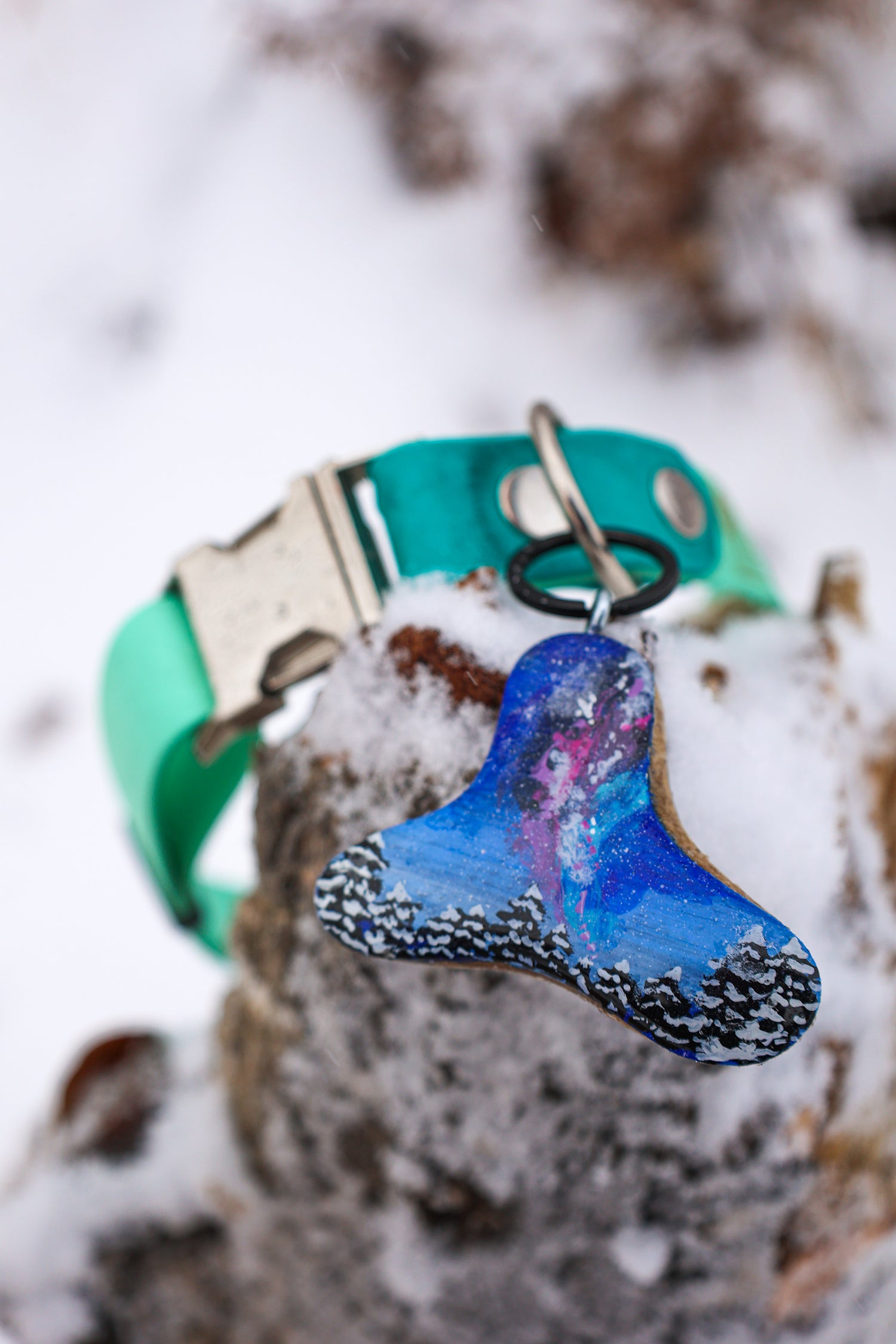 Sustainable business
All of our antlers are sustainably and ethically sourced. All of our packaging is environmentally-friendly to ensure the minimum negative footprint on the environment.